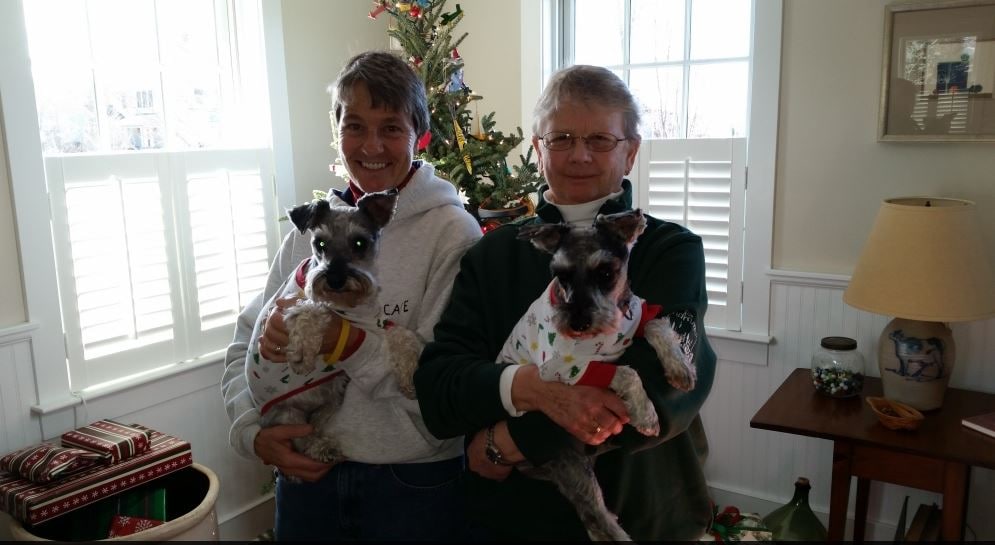 What can be said about someone with the name of Sporty? It says so much about a wonderful, caring, unselfish, kind, unassuming,  compassionate, generous, helpful, honest, smart, talented, competitive, quiet, sensitive, the brave and loving person she was.
Sporty was born on May 21, 1953 and brought to the world a life that was like no other. As a young person, she enjoyed summers at the beach in Clinton with her family and was proud of her 'no absence' record in school, moving on to UCONN for her college education where more friends surrounded her because of her delightful personality.
Her working and professional career started at Lenny and Joes, moving on to The Quarterdeck Café, Sherwin Williams and Land Rover Guilford. She contributed to the success of each business with her knowledge, commitment, passion and enthusiastic team spirit.
After a diagnosis of MDS in 2014 she started a new journey to receive a stem cell transplant which she successfully accomplished on October 2, 2015. During the process it was amazing as well as typical how the doctors and nurses all gravitated to her, surrounding her with such care and support during her pre and post- transplant process. Being a very risky venture, Sporty took it on with a vengeance, maintaining her commitment to her work, her golf game, her friends, her dogs, UCONN Womens Basketball, the Patriots and her partner Susan.
When the MDS returned a year later, she moved forward to round two to prep for another transplant. But due to a very compromised immune system she was unable to maintain the ability to fight back. Sporty resigned on January 26th leaving behind so many friends who will continue to remember how special she was and to carry on with the many attributes that made her the good 'sport' we all knew her to be.
Sporty was predeceased by her father, Thomas Norrie, her mother Lucille Norrie, her brothers James Norrie and Thomas Norrie.
Sporty leaves behind her partner of 33 years, Susan Wiedmann and her two schnauzers, Casey and Mollie, her 'like' in laws Jean and Mark Ferris; her nephews James Norrie, Christopher Norrie and Wit Norrie, her niece Kaylee Norrie McDonald. There is another special person that we never had the opportunity to meet-a very caring person who provided Sporty with her stem cells giving her many wonderful months of life. We were told this person was a 24 year old woman from a country where they drink beer, and we thank her for what she gave Sporty and all of us, allowing her to enjoy her life as long as possible.
We will be celebrating Sporty's life in the months to come and in a fashion that represents as well as respects the life she led, shared and enjoyed with so many people. We will open the door to everyone who touched and was touched by Sporty and this will be communicated via all of the possible avenues of today.

Sporty will truly be missed, but we know she is certainly around those who knew her, offering strength, love, fun and laughter as she walks beside us. In lieu of flowers, Sporty would love for you to donate to a cause very dear to her heart and for the love of animals, the Connecticut Humane Society.